The Strawberry Fest is planned by an all-volunteer committee whose mission is "to bring the community together". At the event, residents, businesses, city government and non-profit organizations all come together to proudly celebrate our community.
The Cottage Grove Strawberry Fest is a four-day, family focused event that offers something for everyone. An estimated 15,000 to 20,000 people will enjoy wonderful food, fantastic bands, a carnival and much, much more! Families and friends come to the event to be part of the community while they relax and enjoy the kick off to summer. Show your community support and join us for Strawberry Fest 2015! Visit our website often and we'll keep you updated on coming attractions. We will look forward to seeing you at Kingston Park!


Greetings from the Mayor of Cottage Grove!
Welcome to the City of Cottage Grove! A family focused community of 35,000 with an ever growing business district! We are located about 20 minutes south of St. Paul on Highway 61 north of Hastings! Cottage Grove has a bright future and a great deal of history! Part of our history were the fields of strawberries that dotted our community in the 60's and 70's. Many people around the upper Midwest came to Cottage Grove to pick fresh strawberries from Swanlund's or Zywiecs. I remember the fond memories eating as many strawberries as my mom could pick! We had a great time and created a family tradition that I will remember forever. To keep that tradition and history alive, It was decided that we keep some of our heritage by creating a Strawberry focused theme as our Community Festival! We have a very passionate and dedicated festival committee that continues to build a bigger and better festival every year! Attendance continues to grow. We have people coming from all around the upper Midwest to attend our Festival! Become a part of this growing and successful festival event! We are one of the few remaining Festivals that does not charge and admission for taking in the many festival events!
I encourage you to become a part of our festival by sponsoring one of our events! I encourage you to have a booth in our business expo or a food booth in our food vendor area. Come take part in the 100+ unit Grande Day Parade! Or if you have another idea...let us know! We love new ideas and new events!
I would like to extend my sincere welcome and invitation to be a part of the Cottage Grove Strawberry Festival! I look forward to seeing you at this year's event!
Sincerely,
Myron A. Bailey
Mayor of Cottage Grove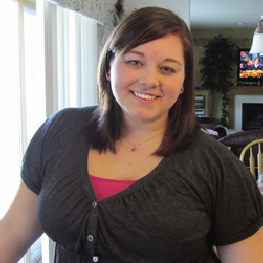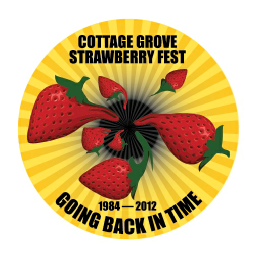 The Cottage Grove Strawberry Fest Committee would like to congratulate Lauren Bafels who submitted the winning entry for the 2012 Strawberry Fest Logo Contest and will be invited to act as the Grand Marshal for the Strawberry Fest Parade on June 16, 2012! Lauren is 23 years old and lives in Cottage Grove. She moved here from Cedar Rapids, IA when she was three years old. Lauren attended school in District 833, graduating from Park High School in 2006. In the Spring of 2011 she graduated from Minnesota State University Mankato with a Fine Arts degree and Magna Cum Laude honors and currently works in the school district part time. Her most exciting news this year was being proposed to at Midway Stadium, home of the Saint Paul Saints, during a game. (She said yes!) Her hobbies include bicycling, creating mix media artwork, listening to all kinds of music and planning for her wedding. Lauren is currently seeking employment as a full time graphic designer.